Gospel in the Marketplace
The gospel has power to redeem creation from corruption, and this includes the realm of our work.
Concept:
The gospel has power to redeem creation from corruption, and this includes the realm of our work.
Because we serve a God that is creative and innovative, we can glorify Him by using the abilities He has given us to serve others and care for the environment.
Gospel in the Marketplace promotes a Christian ethos in business practices, infusing customer service with gospel principles.
Importance:
In both church history and recent history, people live with a dualistic mindset that separates the material from the spiritual.
Yet because every area of our world belongs to God, He reveals himself through our work and our care of the environment.
We must live with a holistic mindset in the Christian life and proclaim the gospel in every sphere of influence.
Action:
The team will study together writings from Martin Luther and others from a Reformed perspective. They will visit the office of BluPrint, a ministry which serves locals, particularly business owners and unemployed youth.
The team will have an opportunity to give feedback on business ideas and converse with ministry participants. The team will also visit projects related to caring for the environment in ways that promote the common good. This may be working in a garden to produce food for vulnerable people groups.
The team will be introduced to Synthesis, a ministry that creates new or useful products from used recyclable materials (such as jewelry or mattresses created from plastic bags). The team will work alongside Greeks and refugees with a common goal of loving creation.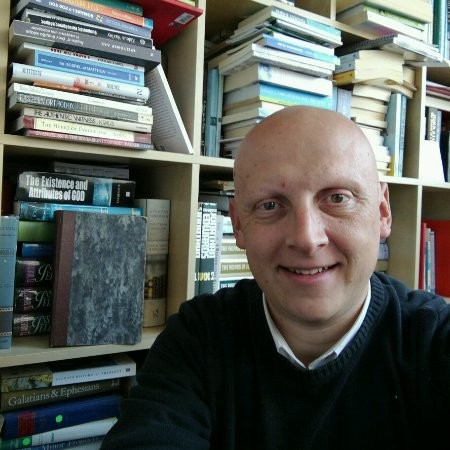 George Tolias
Born and raised in a Christian family in Greece, George studied Electrical Engineering and taught afterwards as a professor at the same university for three years. In the course of those three years, God's calling in his life became more obvious leading him to start his studies at the Greek Bible College.
During his theological studies, he worked as an intern at the First Evangelical Church of Athens. He met his wife, Phaedra, at the Greek Bible College and together they continued their studies at Westminster Theological Seminary (MA, Theological Studies). They have two children, Olivia (4 years old) and Nicholas (3 years old). George is now the Pastor of the Glyfada church, which was the first church plant of the Polis network. He is also completing his second Master's degree in Eastern Orthodox religion.
Moments:
See moments from our previous topic: